SO, NOW YOU KNOW
The YUNO Project Atlas is an online map application that provides stakeholders with insight into the impact of spatial projects in their environment.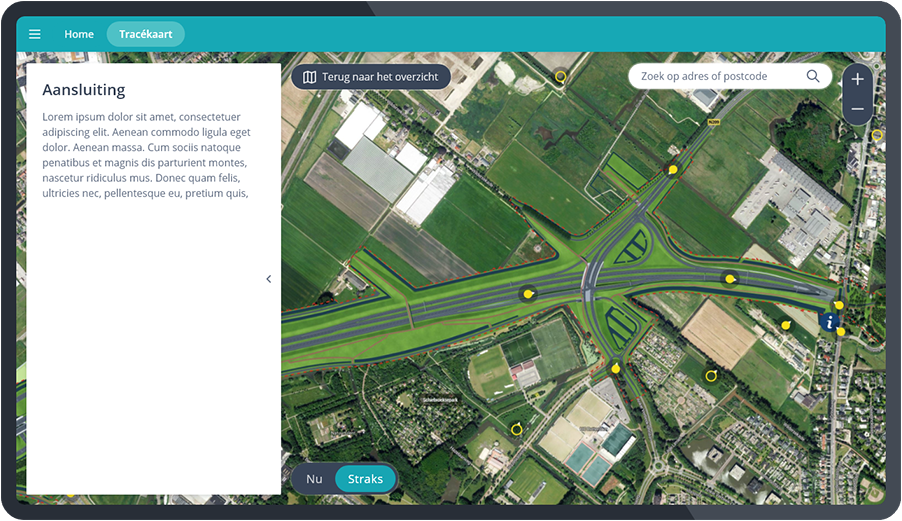 WHAT DOES THIS PROJECT MEAN FOR ME?
Stakeholders in an infrastructural project often only have one question: what does the project mean for me? But it is often a time-consuming and challenging job to filter the correct information from long route descriptions, route maps, artist impressions, and thick reports.
In the YUNO Project Atlas, we bring information together, on one map, translated into crystal clear visualizations and explanations. In this way, stakeholders gain insight into what is going to change in their living environment in an accessible way and do not have to worry unnecessarily.
ABOUT THE YUNO PROJECT ATLAS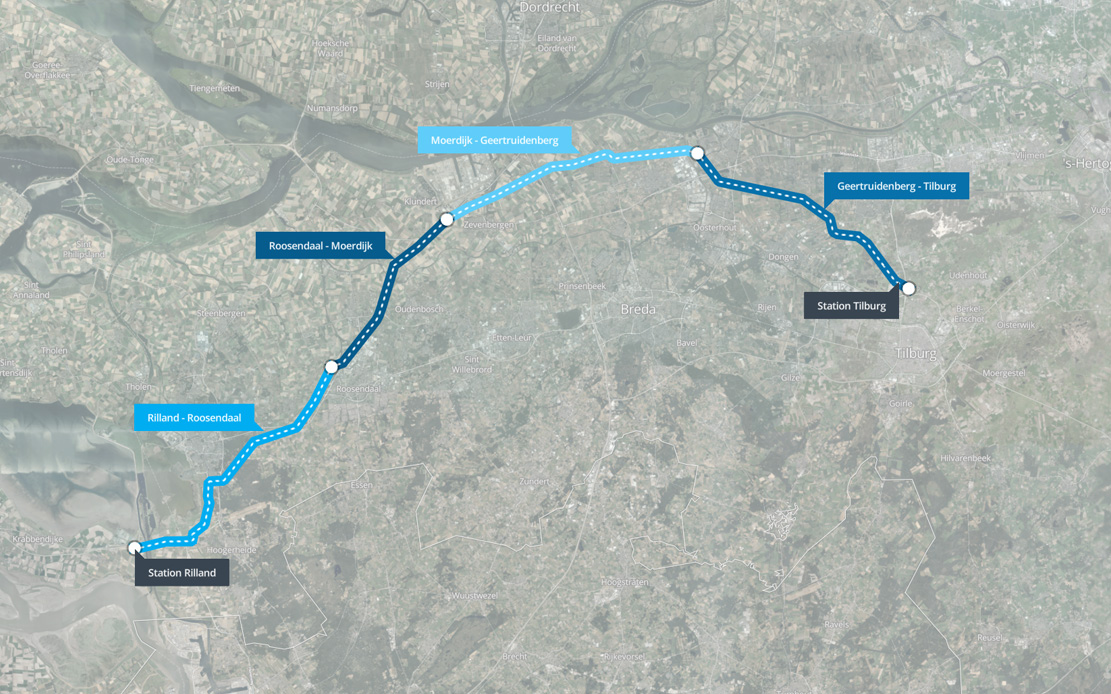 The map as a basis
The interactive map is the basis of every YUNO Project Atlas. The map allows users to zoom in on their own environment and thus acts as a filter for information. By doing this step by step, from overview to location, the user receives precisely the information that is relevant to him or her.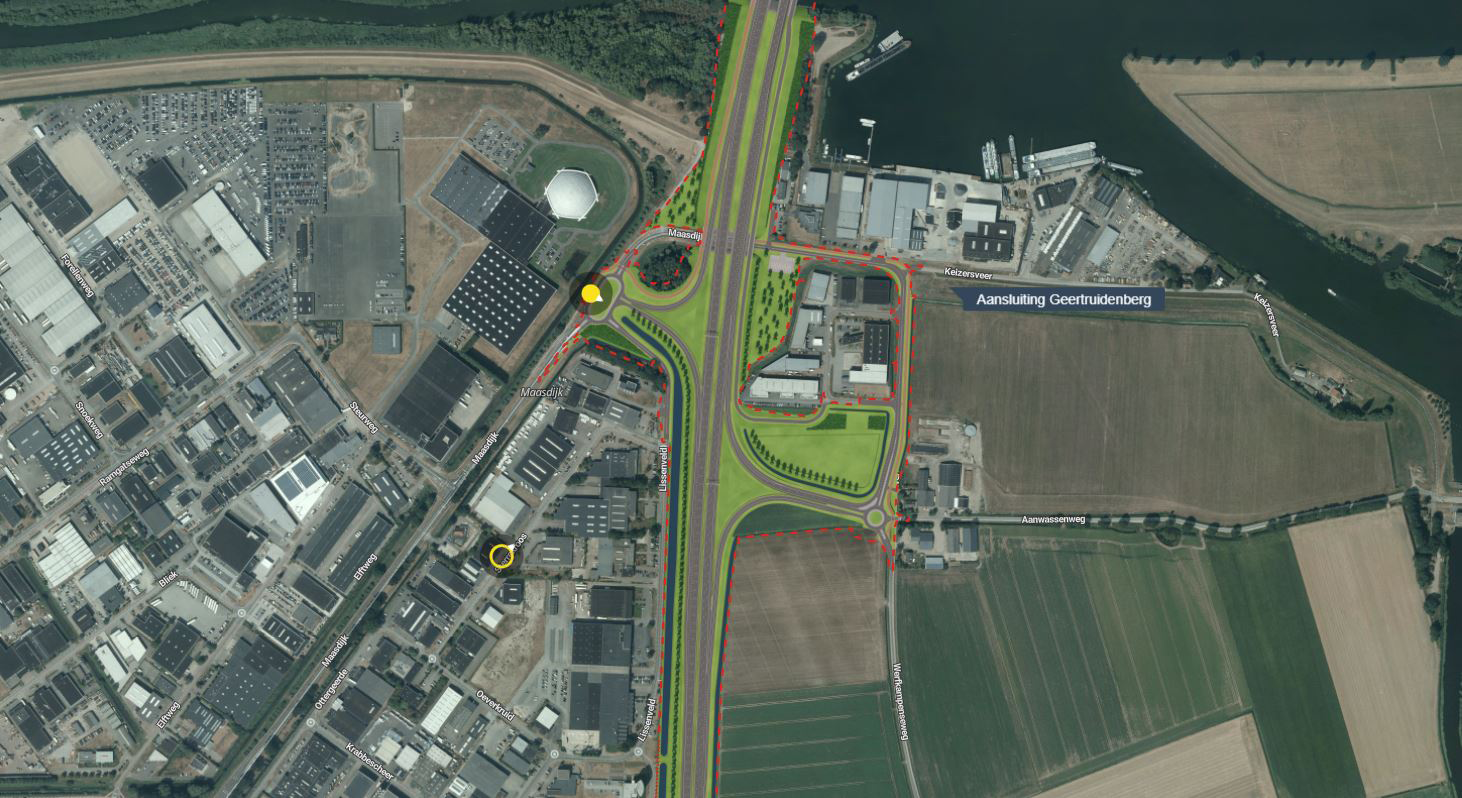 Route map
Technical design drawings are translated into one 3D visualization model, which is projected at the exact location on the map. This makes the spatial impact of all parts of the route clear.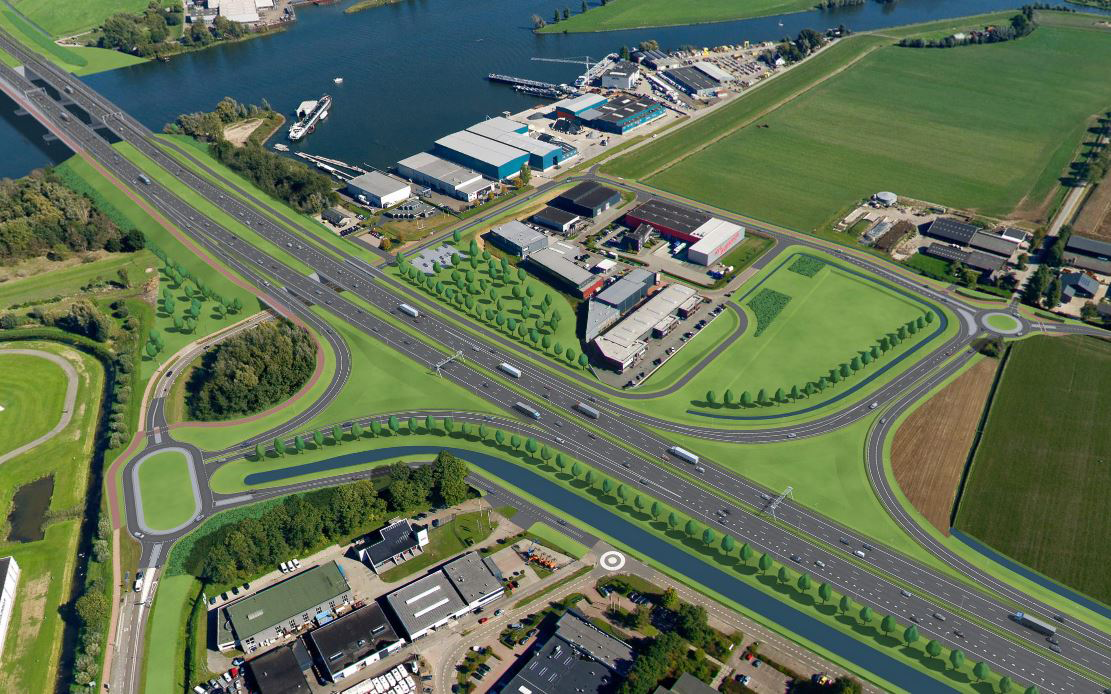 Crystal clear visualizations
3D visualizations are added for parts of a project that require extra clarification, for example, intersections. These visualizations are fitted into 360-degree photos from the air and ground level.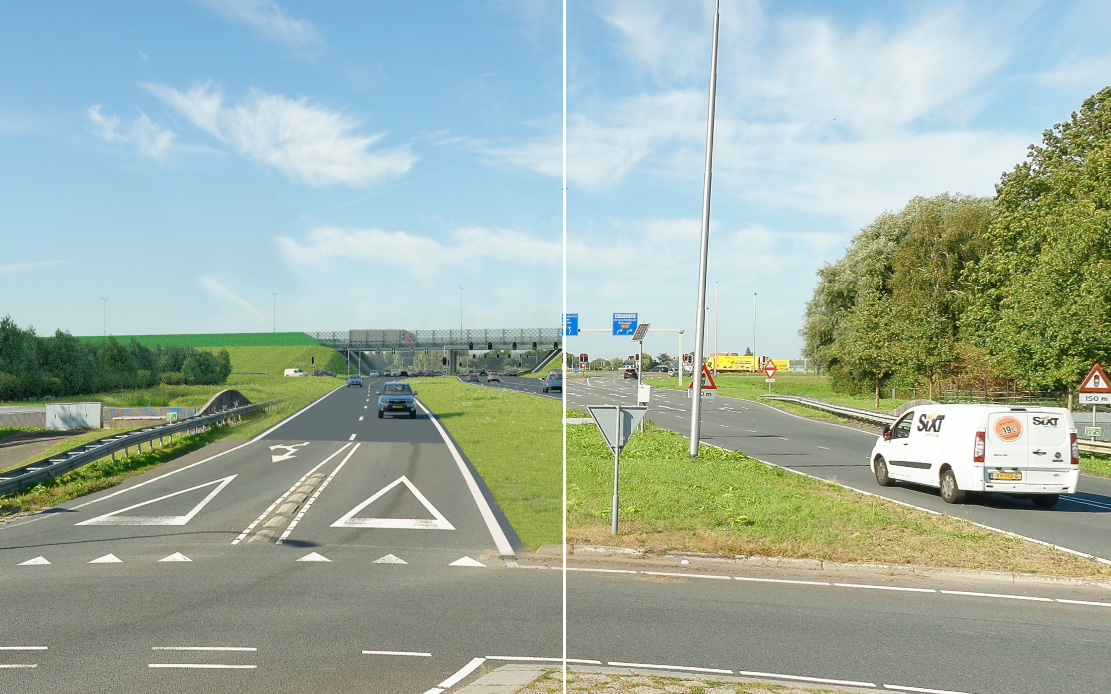 Now and later
Photos provide recognizability. By switching between now and later on the map and in the visualizations, the user immediately sees what is going to change in the environment.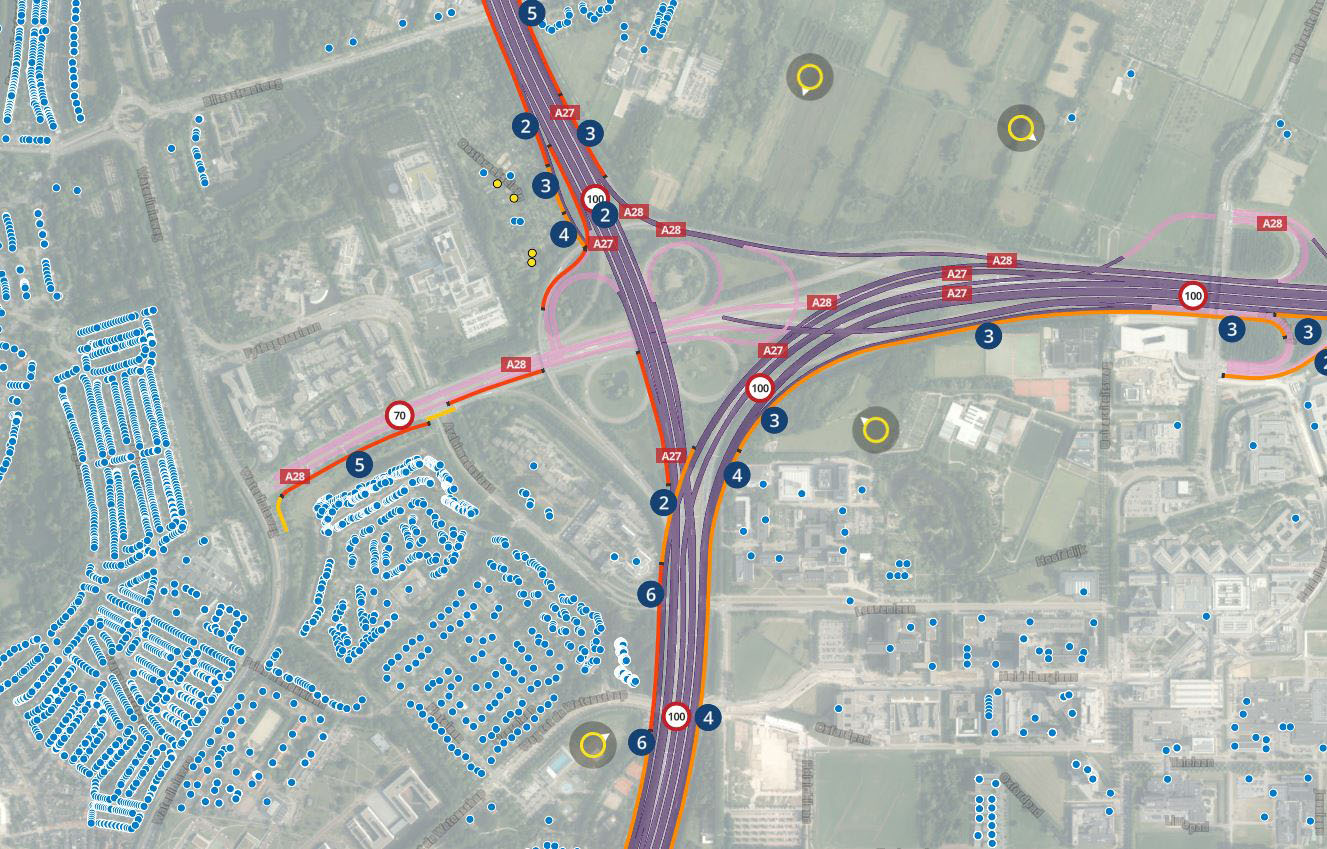 Clear thematic maps
Projects don't just have a visual impact. Themes such as noise, nitrogen, and particulate matter, but also design principles such as archaeological values ​​and nature reserves are also important to stakeholders. Instead of a thick report, all of these can be clearly displayed on the map in the Project Atlas.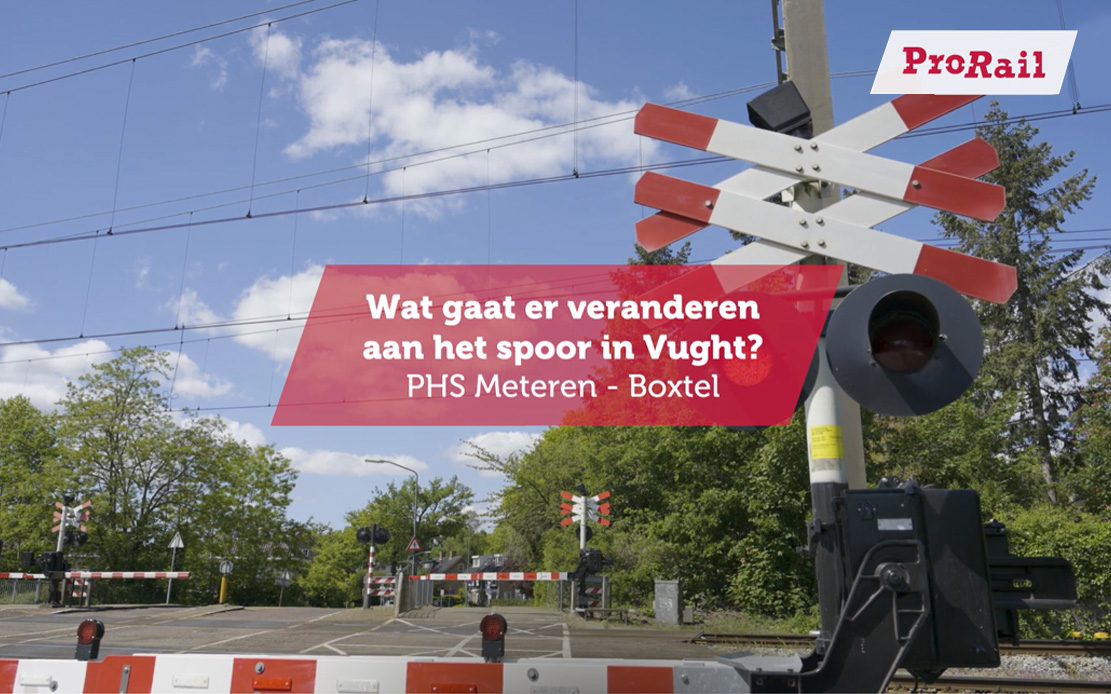 Project video
Project videos give stakeholders insight into the background of a project in an accessible way.
Adding a project video to the Project Atlas ensures that users are able to better place the possible changes in their environment in the context of a project.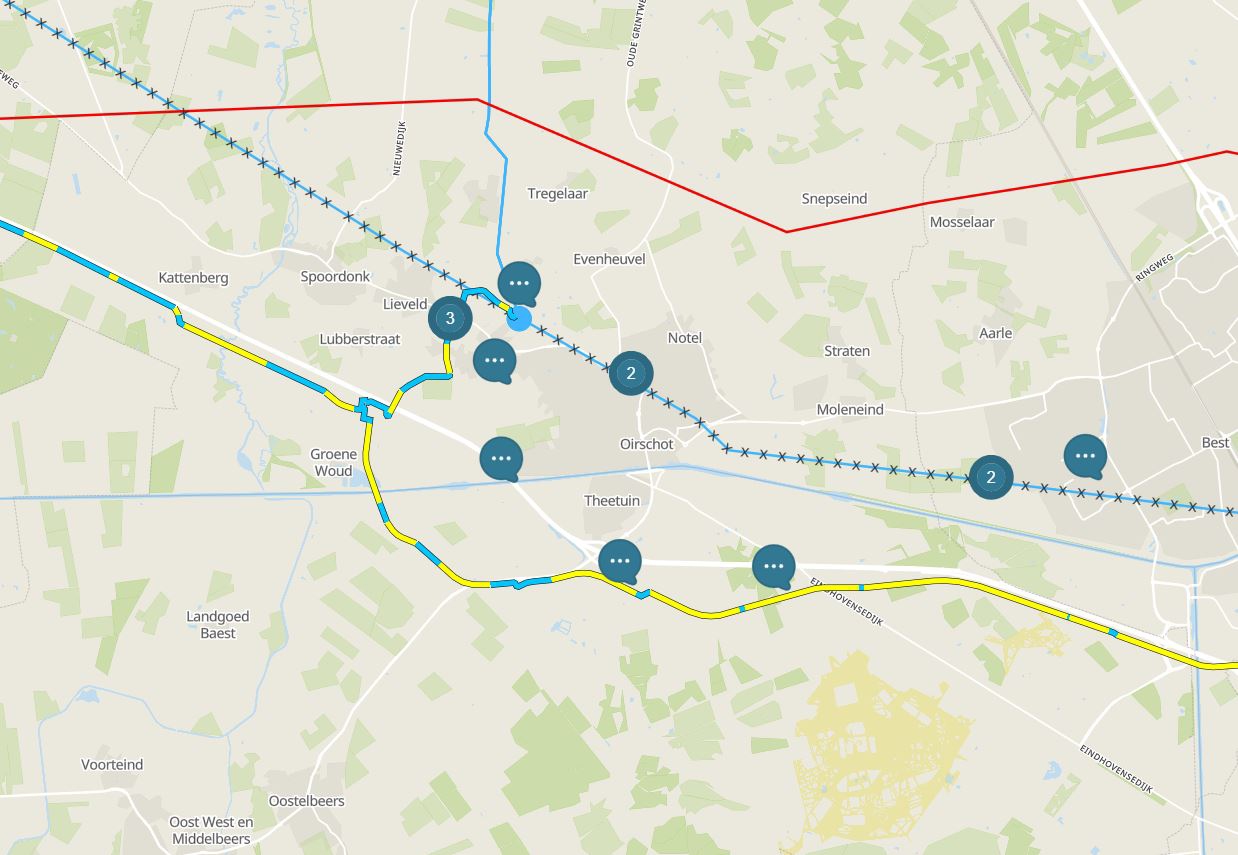 Participate
The Project Atlas will, of course, not alleviate all concerns and questions. The YUNO allows stakeholders to post a message at an exact location on the map. Through the content management system, the project team can then easily answer the questions in a structured manner.